Pixel 3a and Pixel 3a XL are currently making rounds on the web via different leaks and rumors. Surprisingly, another guest from Pixel lineup – Pixel 4 made its first appearance via Android Open Source Project. A Comment made by Google Developer confirms the Pixel 4 existence and reveals it could be in some developers hands.
It's too early for Pixel 4 leaks as Google generally launches the new Pixel series in the September-October time. Moreover, the conversation showers some light on the Linux Kernel code being manipulated to fix an issue with Google's KASAN memory detection tool.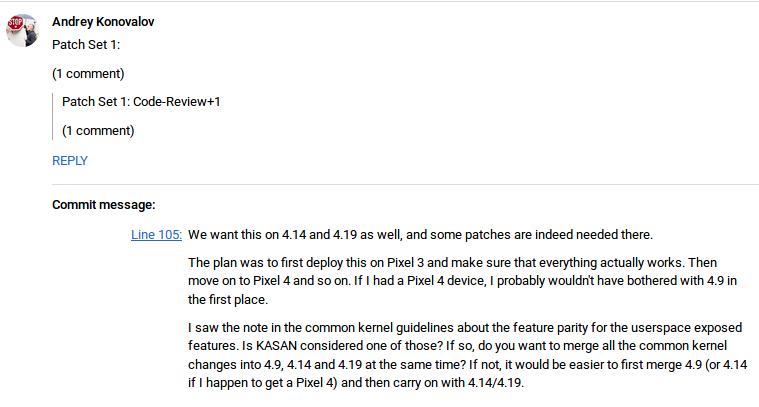 "The plan was to first deploy this on Pixel 3 and make sure that everything actually works," the Google developer wrote. "Then move on to Pixel 4 and so on. If I had a Pixel 4 device, I probably wouldn't have bothered with 4.9 in the first place." However, irrespective of the name and its development information, no other device-specific details have surfaced.
In February, patent documents reveal a mysterious device – some believed it to be the Pixel 4 with dual tone back, a single rear camera, and a fingerprint scanner. It matched the design dynamics of the Pixel 3 and Pixel 3 XL devices without any display notch. Another leak depicts Pixel 4 carrying quad camera set up along with a hole in its display.
It is just the beginning of leaks and rumors for Pixel 4 series. A lot more information is yet to reveal in the coming months.
(source)